The Challenge
Petit Pois wanted a beautiful website that people could use to find their contact information, browse their menu, book seats at their restaurant online, and buy gift cards and tickets to special events. They wanted complete control of their booking system. They also wanted it to be Search Engine Optimised and wanted weekly SEO too.
SEO
Your Content Goes Here
Google Business
Your Content Goes Here
Web Design
Your Content Goes Here
Graphic Design
Your Content Goes Here
The Process
We created a beautiful website for Petit Pois, highlighting their delicious looking cuisine throughout the website while a customer can learn about the restaurant, find out their times, menu, and contact information, and a bespoke booking system. We tried to find a booking system online that the company could implement but none had the control that Petit Pois wanted over their booking system. They also all had monthly fees attributed to them and meant information was being dealt with by a third party.
There were good options available online but because none did entirely what we wanted we decided the best option was to create a booking system for Petit Pois from scratch. We were able to give it all of the features Petit Pois wanted and making it specifically for their website meant we could optimise it perfectly.
We also created a way to buy gift cards for the restaurant, as well as tickets to special events they hold.
Benefits they got from working with us
Collaborative process:

We worked closely with Petit Pois to understand their needs and create a website that met their specific requirements.

Expertise and professionalism: Our team of website developers and designers have the knowledge and experience to create a high-quality website that exceeded the client's expectations.

Attention to detail: We paid close attention to every aspect of the website, from the design to the content, to ensure that it was visually appealing, easy to navigate, and search engine optimized.

Quick turnaround: We were able to create and launch the new website in a timely manner, helping the client achieve their goals quickly.

Ongoing support:

We continue to provide website management and weekly Search Engine Optimisation services to Petit Pois, helping them grow their business online.

(Click image to scroll down)

Solution
With a working booking system they could now take bookings by phone, email, or in person but customers could also book seats themselves, this gave the restaurant more time to work as they needed less time manning phone line and replying to emails. Bookings also went up and now they are fully booked most nights. Being able to sell gift cards online has increased sales and their ticketed events are now much more easily managed as the tickets are held online. In addition to our other services, we now create printed media for them, such as menus.
Overall, our work with Petit Pois has been a great success, and we're proud to have helped them achieve their goals and grow their business online.
If you have a website that needs a makeover, or if you're looking to generate more leads through digital advertising, get in touch with us at info@nanet.uk. We'd be happy to help you achieve your goals and grow your business online.
"Very professional, fast and creative. We have been working closely for the last 3 years and I am one very happy customer, Thanks Jaro, Jerzy, and Joseph"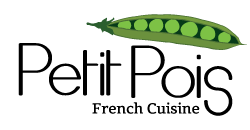 Let's Make Things Happen
Reach out to our team today and let us bring your vision to life with a truly remarkable website tailored to your needs!
Get your business seen on google

Professional and affordable

Short time scale projects

Fast websites for user satisfaction