The Challenge
Insulation Shop is a leading UK-based supplier of insulation materials. They wanted to start selling online to increase profits by selling 24/7 and to more potential customers. They also wanted to manage their online reviews and maintain a fast and efficient website to enhance customer experience.
SEO
Your Content Goes Here
Google Business
Your Content Goes Here
Advertising
Your Content Goes Here
Web Design
Your Content Goes Here
Graphic Design
Your Content Goes Here
The Process
To help Insulation Shop overcome these challenges, we worked closely with them to develop a comprehensive solution. We first focused on their ecommerce platform, ensuring that all products and prices were updated in real-time and that the website was user-friendly and easy to navigate. We also optimized the site for speed and performance, ensuring that it loaded quickly and seamlessly for all users.
Next, we turned our attention to managing their online reputation. We monitored their reviews across multiple platforms, including Facebook, Google, and Trustpilot, and responded promptly to any issues or concerns raised by customers. By proactively engaging with their customers, we helped Insulation Shop to build a positive online reputation and increase customer loyalty.
Finally, we remained vigilant and proactive in keeping their website running smoothly. We monitored the site constantly for any technical issues or changes that needed to be made, and were quick to make any necessary updates or improvements. This helped to ensure that the website remained fast and efficient, providing customers with a seamless shopping experience.
Collaborative process: We worked closely with Insulation Shop to understand their needs and create a website that met their specific requirements.

Expertise and professionalism: Our team of website developers and designers have the knowledge and experience to create a high-quality website that exceeded the client's expectations.

Attention to detail: We paid close attention to every aspect of the website, from the design to the content, to ensure that it was visually appealing, easy to navigate, and search engine optimized.

Quick turnaround: We were able to create and launch the new website in a timely manner, helping the client achieve their goals quickly.

Ongoing support: We continue to provide website management and digital advertising services to Insulation Shop, helping them grow their business online.
(Click image to scroll down)
Solution
Thanks to our close collaboration and ongoing support, Insulation Shop has been able to maintain a highly successful ecommerce business. Their website runs smoothly and efficiently, providing customers with a fast and seamless shopping experience. Additionally, their online reputation has been enhanced through our management of their reviews, which has helped to build customer trust and loyalty. Overall, our comprehensive solution has helped Insulation Shop to achieve ongoing success in a highly competitive industry.
Overall, our work with Insulation Shop has been a great success, and we're proud to have helped them achieve their goals and grow their business online.
If you have a website that needs a makeover, or if you're looking to generate more leads through digital advertising, get in touch with us at info@nanet.uk. We'd be happy to help you achieve your goals and grow your business online.
"The team at NaNet keep my website running no matter what. They're always available if I need any changes to my website or have any questions"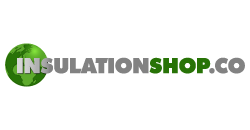 Let's Make Things Happen
Reach out to our team today and let us bring your vision to life with a truly remarkable website tailored to your needs!
Get your business seen on google

Professional and affordable

Short time scale projects

Fast websites for user satisfaction