The Challenge
Unity Building Supplies, a warehouse based in Shoreham, wanted to expand their business nationwide by offering dropshipping services. Their goal was to appeal to both English and Polish customers and become a recognized name in the industry throughout the UK. However, they also wanted to maintain their local presence and continue to provide visitors with the option to collect their products and manage local deliveries.
SEO
Your Content Goes Here
Google Business
Your Content Goes Here
Advertising
Your Content Goes Here
Web Design
Your Content Goes Here
Graphic Design
Your Content Goes Here
The Process
To help Unity Building Supplies achieve their goals, we implemented a dropshipping system that allowed them to manage their local stock and warehouse while also offering nationwide dropshipping services. We also designed and developed a website for them, including creating their logo, which is now proudly displayed on their delivery vans.
As Unity Building Supplies wanted to appeal to both English and Polish customers, we implemented SEO strategies in both languages to ensure that their website ranks highly in relevant search results. We also managed their advertising through Google Ads, ensuring that their business reaches their target audience effectively.
Collaborative process: We worked closely with Unity Building Supplies to understand their needs and create a website that met their specific requirements.

Expertise and professionalism: Our team of website developers and designers have the knowledge and experience to create a high-quality website that exceeded the client's expectations.

Attention to detail: We paid close attention to every aspect of the website, from the design to the content, to ensure that it was visually appealing, easy to navigate, and search engine optimized.

Quick turnaround: We were able to create and launch the new website in a timely manner, helping the client achieve their goals quickly.

Ongoing support: We continue to provide website management and digital advertising services to Unity Building Supplies, helping them grow their business online.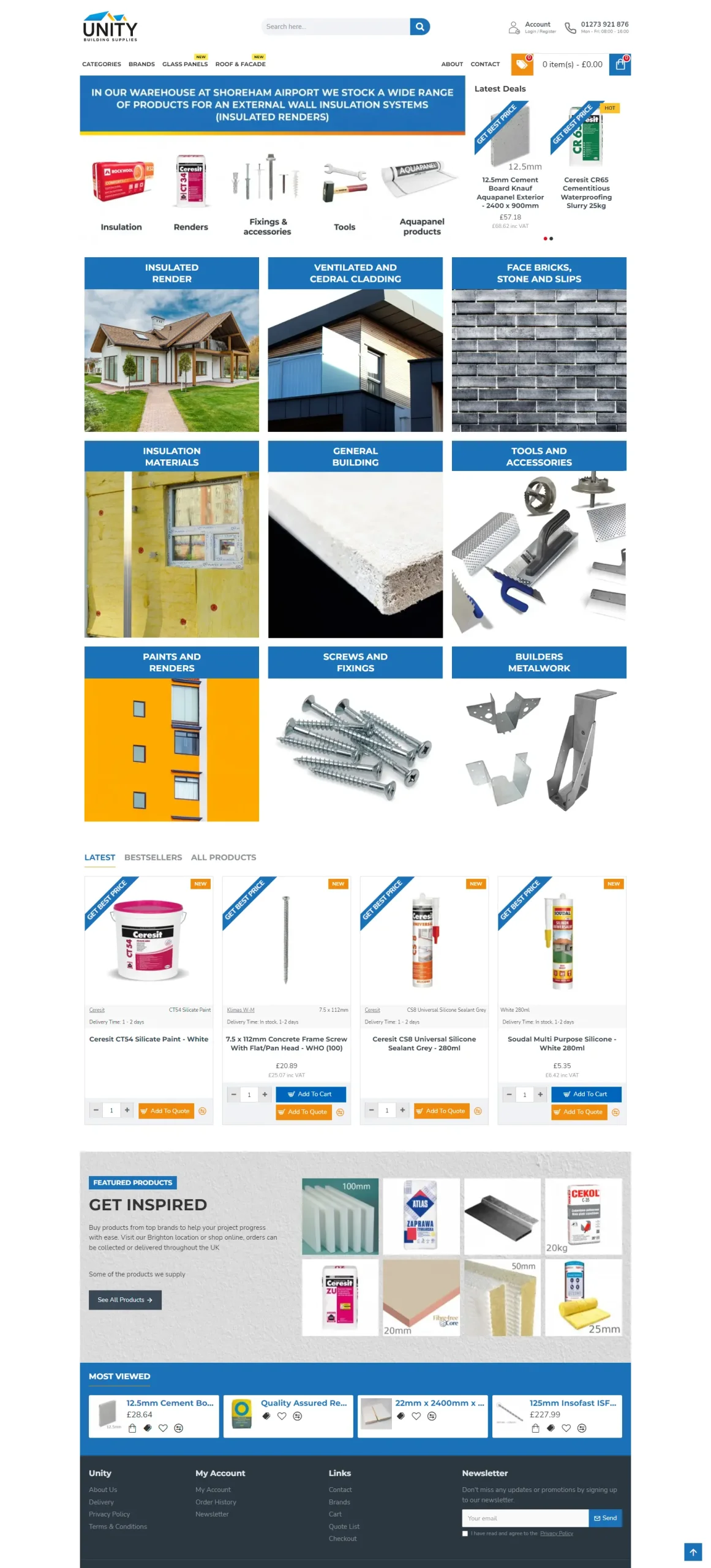 (Click image to scroll down)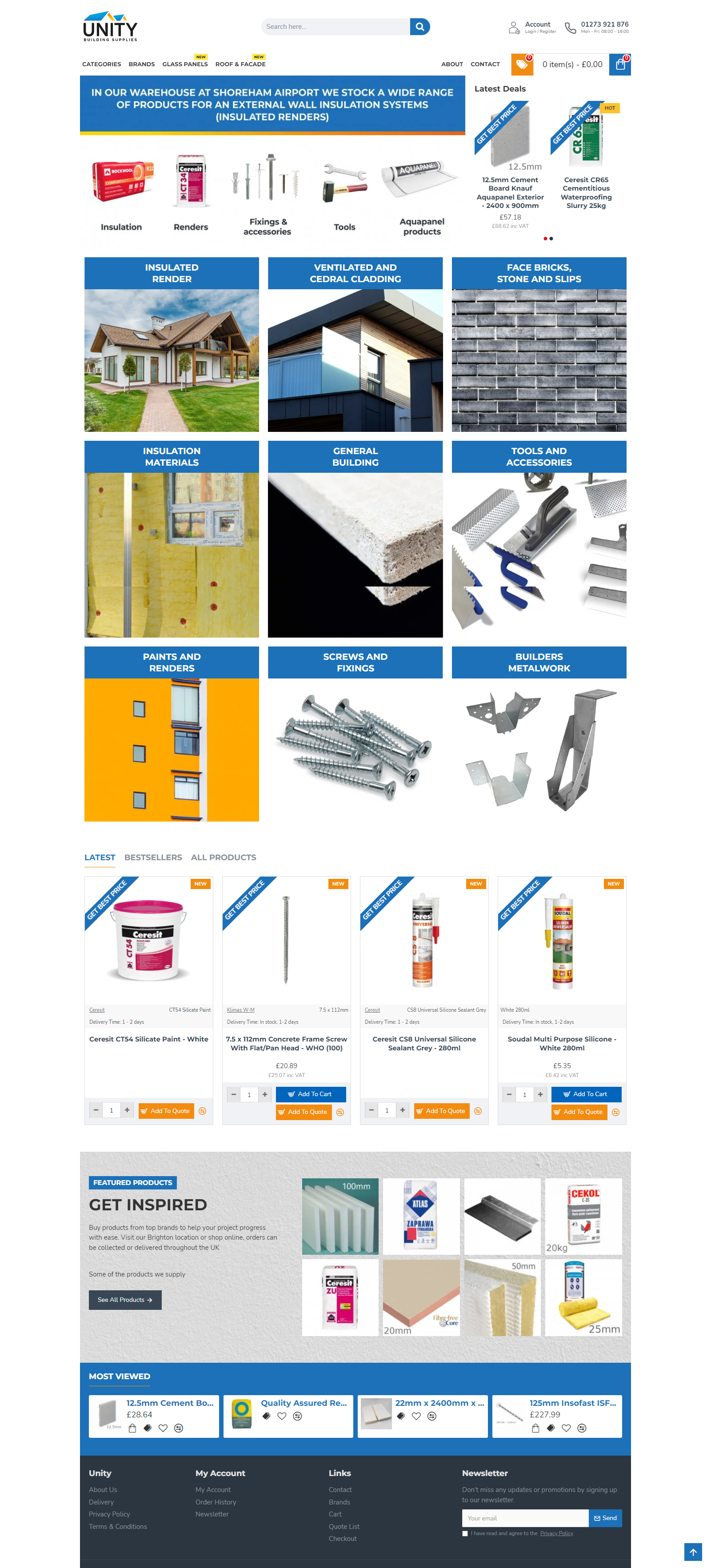 Solution
Our solutions have helped Unity Building Supplies to expand their business nationwide while maintaining their local presence. They now have a website that is easily accessible to their customers, including those who speak Polish. The dropshipping system we implemented has allowed them to expand their product range and sell nationwide while still being able to manage their local deliveries. Additionally, their SEO strategies and advertising campaigns have increased their visibility and helped them to reach a wider audience, resulting in increased sales and revenue for the company.
Overall, our work with Unity Building Supplies has been a great success, and we're proud to have helped them achieve their goals and grow their business online.
If you have a website that needs a makeover, or if you're looking to generate more leads through digital advertising, get in touch with us at info@nanet.uk. We'd be happy to help you achieve your goals and grow your business online.
"Absolutely love the work the team do for me, my website looks great, runs great, and if there's ever anything I need help with they're there for me."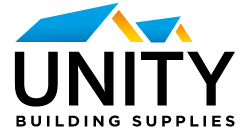 Let's Make Things Happen
Reach out to our team today and let us bring your vision to life with a truly remarkable website tailored to your needs!
Get your business seen on google

Professional and affordable

Short time scale projects

Fast websites for user satisfaction