The Challenge
Despite having a visually stunning website on Squarespace, YouJuice faced limitations in terms of functionality. One of their primary requirements was the inclusion of a calendar feature, which was not available on the Squarespace platform. Additionally, they wanted to expand their online presence by adding an e-commerce store and offering local delivery services. To meet these needs, we were tasked with finding innovative solutions that would enhance the client's website and support their growing business.
SEO
Their website is checked on a weekly basis, reviews are answered, minor improvements are made to keep website healthy, and an SEO post is written and posted on their choice of social media.
Google Business
Google Business is a powerful tool used by small businesses to get themselves seen online. It lets people see reviews, open times, and much more. We use it to help get our clients products and services seen.
Web Design
Web design is our bread and butter, we absolutely love bringing your ideas to life online and aren't happy unless you have a website that you love.
Custom Code
We use custom code where necessary to help implement features on our websites. We do our best to avoid anything requiring monthly fees to help keep overall costs down.
Online sales
An online sales system that lets them sell their products online!
The Process
By utilizing WordPress on a subdomain, we successfully integrated a web store onto the YouJuice website without compromising the visual appeal of the existing Squarespace design. With the implementation of shop.youjuice.com, customers can access the WordPress store while still remaining within the YouJuice domain. This approach allowed for seamless updates to the Squarespace page while also creating a separate, customizable shop page. To achieve the desired aesthetics, we utilized CSS on the Squarespace site, as it lacked certain functionalities.
Benefits from working with us
Collaborative process: We worked closely with YouJuice to understand their needs and create a website that met their specific requirements.

Expertise and professionalism: Our team of website developers and designers have the knowledge and experience to create a high-quality website that exceeded the client's expectations.

Attention to detail: We paid close attention to every aspect of the website, from the design to the content, to ensure that it was visually appealing, easy to navigate, and search engine optimized.

Quick turnaround: We were able to create and launch the new website in a timely manner, helping the client achieve their goals quickly.

Ongoing support: We continue to provide website management to YouJuice Limited, including help with products on their website and SEO, helping them grow their business online.

(Click image to scroll down)

Results
The website now boasts a fresh, modern design with improved usability and navigation, making it easier for customers to find what they are looking for. Additionally, the site's load time has decreased, which enhances the user experience and may positively impact search engine rankings. The integration of third-party plugins and tools enhances the site's functionality, allowing for a seamless ordering process and improved communication with customers. Overall, the redesign has resulted in a highly effective website that better serves the needs of YouJuice and its customers.
Overall, our work with YouJuice has been a great success, and we're proud to have helped them achieve their goals and grow their business online.
If you have a website that needs a makeover, or if you're looking to generate more leads through digital advertising, get in touch with us at info@nanet.uk. We'd be happy to help you achieve your goals and grow your business online.
"Being able to sell online and deliver locally has helped increase sales and with our website and SEO we're getting more visitors now too!"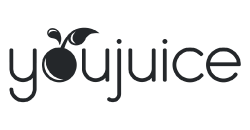 Let's Make Things Happen
Reach out to our team today and let us bring your vision to life with a truly remarkable website tailored to your needs!
Get your business seen on google

Professional and affordable

Short time scale projects

Fast websites for user satisfaction